A farmer-owned company
for safe and healthy food
Our brands
Our brands, reflections of our producers' expertise
We have built our model on strong brands and their healthy, delicious products. The passion and expertise of our farmer members and employees are what allow us to offer consumers a balanced, responsible and affordable diet, from breakfast bar to dinner table.
Our brands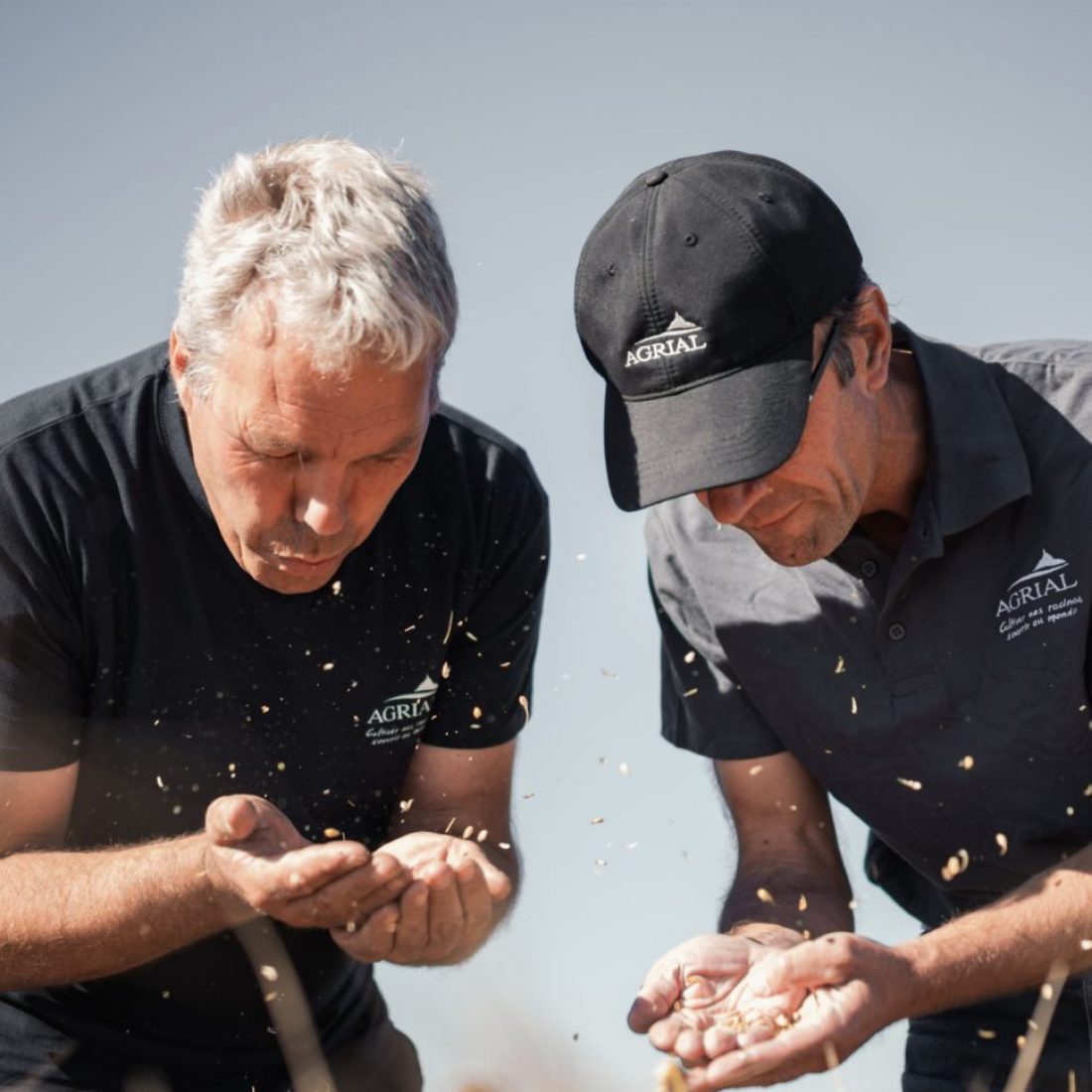 Hand in hand with our farmer members
As an agricultural and agri-food co-operative, Agrial is created and owned by 12,000 farmers, who are its members. The strength of our co-operative model is to create value for our farmers, it means to provide outlets for their production, while contributing to the dynamism of the rural world. By pooling their offer and investing together in logistics, marketing and processing tools, farmers are better equipped to compete in highly competitive markets and to face sectoral crises and climatic hazards with greater confidence. Finally, thanks to the expertise of our 300 field advisors, we provide technical and economic support to our farmer members as close as possible to their farms.
Discover our daily support
Taking action on climate, our top priority
Because our farmers work the land and have always been dependent on the climate, the fight against climate change is obvious for our Co-operative and our farmer members. This is why, in the firm belief that agriculture and food are inseparable from the Earth and its resources, we are committed to the climate. We are working with our farmer members, our employees and our customers to structure this ambition and reduce our environmental impact throughout our value chain.
Find out about our commitment
We support our farmer members on a daily basis, marketing their produce and developing agri-food processing activities for milk, fresh produce, beverage and meat.
Our presence in France and abroad enables us to develop value-creating markets and to continually enhance the value of our farmer members' produce.
€7.2Bn

in turnover in 2022

64

brands in the daily lives of millions of consumers
Do you want to work
where life is good?
Agrial is hiring!
Joining Agrial means being part of a versatile farmers' co-operative that operates in France and abroad. It means enjoying an enriching, exciting human experience in the name of "eating well" and a "more sustainable" life. It means feeling useful and giving new meaning to your own future.
Working at Agrial