Our co-operative business model
A democratic and
solidarity-based
co-operative model
Governance that gives equal importance between territories and productions
Because there can be no co-operative without a unifying, lively and ambitious co-operative project, we have built a collective and meaningful approach together, so that everyone feels committed and involved in our success. As a co-operative, our governance is based on the democratic principle of "one person = one vote". It is based on a strong link between our farmer members and their representatives, a constant search for balance and consensus, as well as a clear distribution of responsibilities between the elected members and the executive team.
Since its inception, our Co-operative has granted [equal representation between the territories and sectors]. Every farmer member can thus make their voice heard and assume responsibilities in the Co-operative. We have more than 50 exchange bodies, in which 600 farmers, elected by their peers, participate in the life of the company.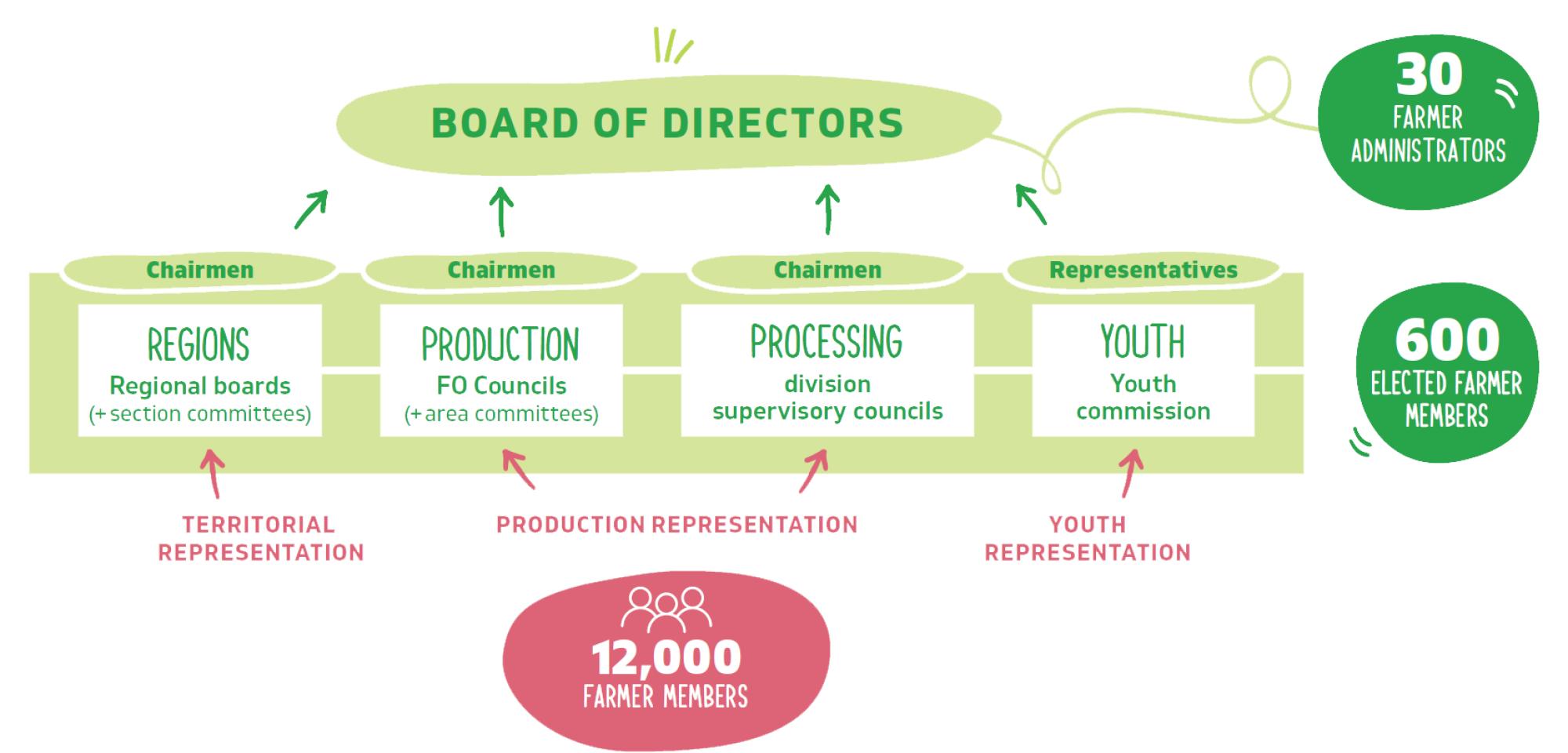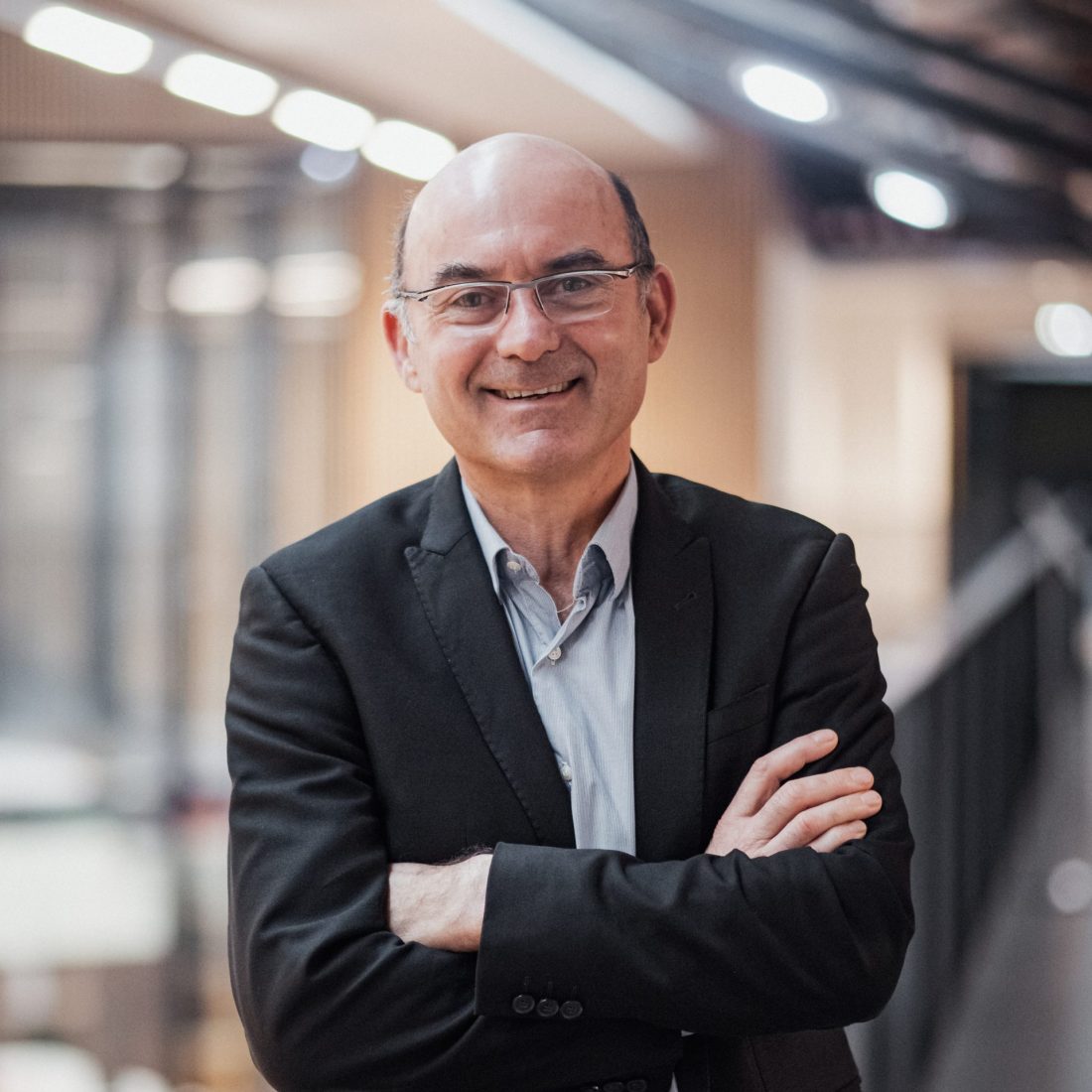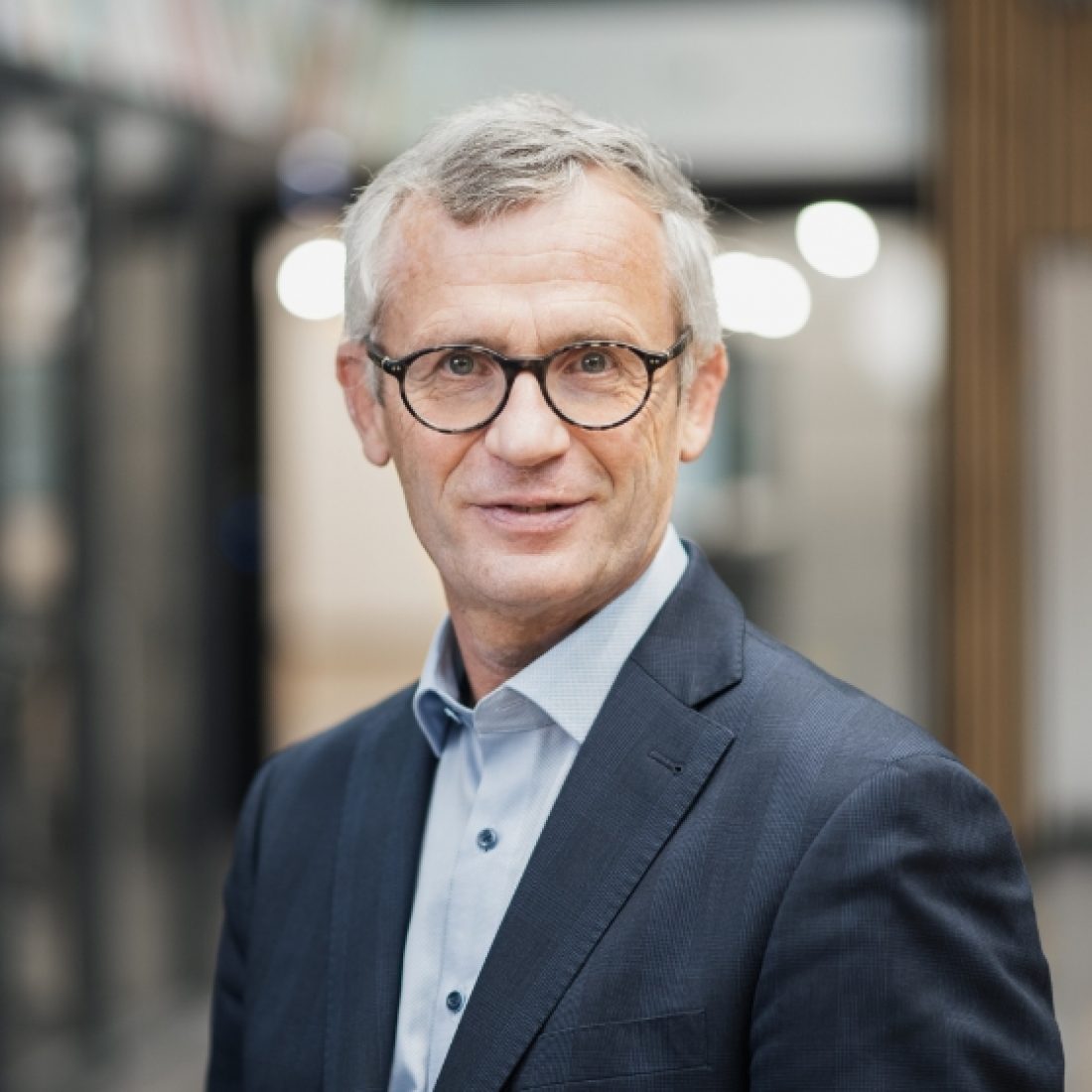 The Board of Directors
A democratic
governance bringing
together long-termism
and proximity
Led by Bernard Guillard, a producer in Normandy, our Board of Directors is composed exclusively of elected farmer members. Its role is to define, validate and control our strategic orientations and our major projects.

Bernard Guillard
Chairman
Beauvoir (50)

Sébastien Chevalier
1st vice-Chairman
Alexain (53)

Jean-Luc Duval
2nd vice-Chairman
Meissei (61)

Pascal Le Brun
3rd vice-Chairman
Annebecq (14)
Mickaël Lamy
Treasurer
Chênehutte-Trèves-Cunault (49)

Philippe Potier
Secretary
Maresché (72)

Sonia Boudet-Guth
Member
Crocy (14)

Fabrice Fortin
Member
Ducey-les-Chéris (50)

Bruneau Martel
Member
Bains-sur-Oust (35)

Éric Guellaff
Member
Condé-sur-Vire (50)

Pierre-Joseph Aufranc
Farmer administrator
Ouroux (69)

Richard Boyer
Farmer administrator
Courcay (37)

Sébastien Cantet
Farmer administrator
Le Busseau (79)
Éric Coignard
Farmer administrator
Louplande (72)
Christophe Devos
Farmer administrator
Rosières (07)

Benoît Drouin
Farmer administrator
Les Essarts (85)

Jérôme Ganier
Farmer administrator
Livré-sur-Changeon (35)

Thomas Gautier
Farmer administrator
Vergoncey (50)

Elie Germon
Farmer administrator
Somloire (49)

Vanessa Guichard
Farmer administrator and young farmer representative
Courcelles-la-Forêt (72)

David Hagebaert
Farmer administrator
Vendeuvre (14)
Olivier Labour
Farmer administrator
Campbon (44)

Laurent Langlois
Farmer administrator
Yvetot-Bocage (50)
Frédéric Lecerf
Farmer administrator
Argences (14)

Sébastien Lemière
Farmer administrator
Reux (14)
Éric Lemonnier
Farmer administrator
Lassy (14)

Alain Louvet
Farmer administrator
Tinchebray (61)

Sébastien Nogues
Farmer administrator
Gaël (35)

Jean-François Osmond
Farmer administrator
Gieville (50)

Marc Savin
Farmer administrator
Liffré (35)
The Executive committee
Committed teams
creating value
The Executive committee, made up of the company's managers, proposes and implements Agrial's strategy, which is approved by the Board of Directors. Led by Ludovic Spiers, the management team manages the 22,000 employees in France and worldwide.
From left to right: Marc Roubaud, EVP of the Beverage division, Stéphane Poyac, EVP of the Meat division, Sarah Deysine, Chief co-operative project, CSR, communication Officer, Thomas Guerton, Chief Human Resources Officer, Ludovic Spiers, Chief Executive Officer of Agrial, Jean-Marc Faujour, EVP of the Fresh Produce division, Gilles Rabouille, EVP of the Dairy division, Yves Jacobs, Chief Financial Officer, Nicolas Laigle, EVP of the Agricultural division.