Become a farmer member
You want to join Agrial
and be part of our
12,000 farmer members?
At Agrial, our experts and advisers accompany you in your installation project and on your farm on a daily basis.
Thanks to numerous tools, advices and approaches such as technical and economic support, we do everything possible to ensure the sustainability of your farm. We take care of the security of the outlets of your productions and bring you the guarantees of payment as well as the right to produce.
Joining Agrial means joining a cooperative that puts people at the heart of its development. It means joining a cooperative that relies on strong values of long-termism, proximity, solidarity and boldness, to best meet the expectations of its farmer members. It means becoming a member of a co-operative that listens to and serves its members.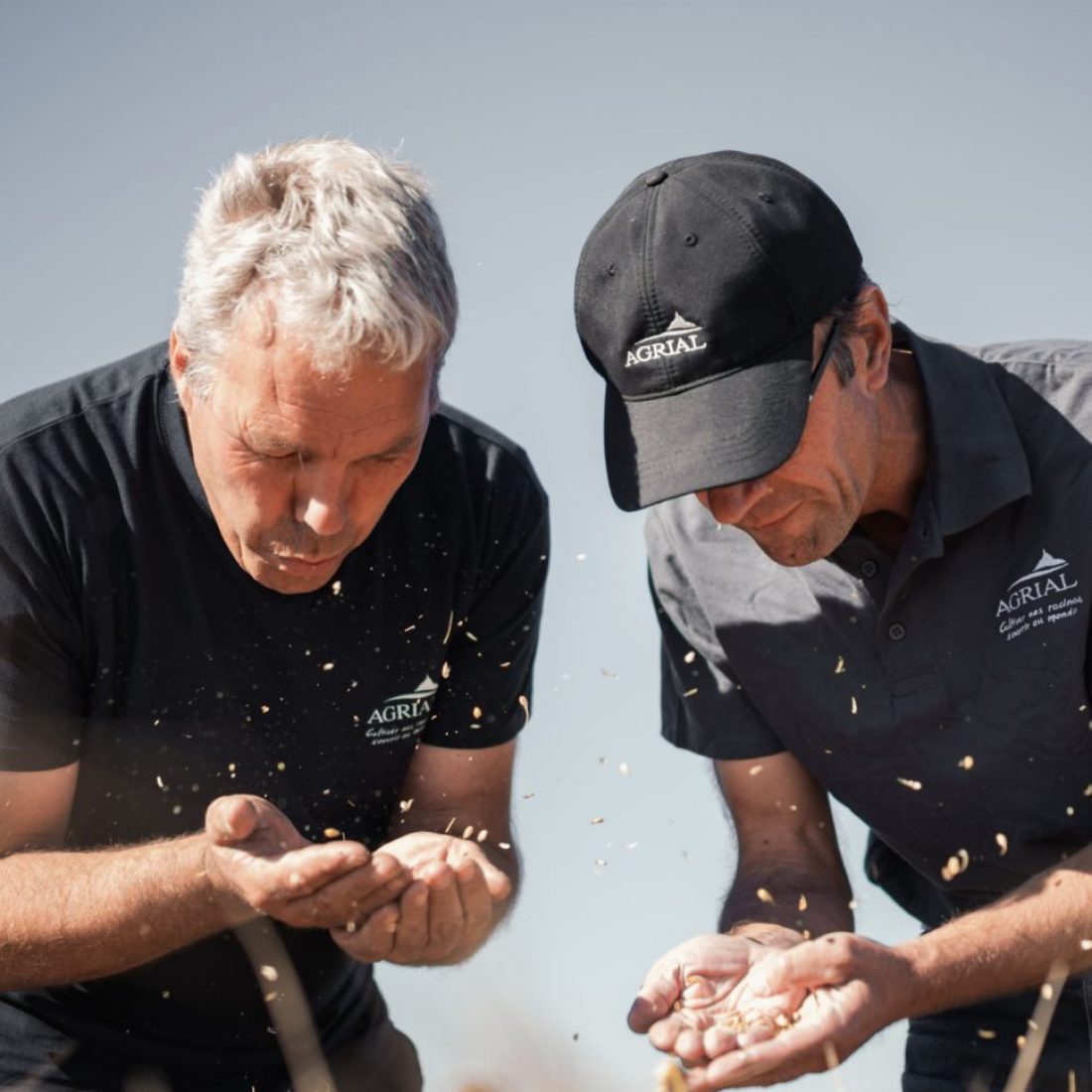 Hand in hand with our farmer members
As an agricultural and agri-food co-operative, Agrial is created and owned by 12,000 farmers, who are its members. The strength of our co-operative model is to create value for our farmers, it means to provide outlets for their production, while contributing to the dynamism of the rural world. By pooling their offer and investing together in logistics, marketing and processing tools, farmers are better equipped to compete in highly competitive markets and to face sectoral crises and climatic hazards with greater confidence. Finally, thanks to the expertise of our 300 field advisors, we provide technical and economic support to our farmer members as close as possible to their farms.
Discover our daily support
Our sectors
We promote the
products of our
farmer members